We are located on the 2nd floor of the Saulsbury Campus Center
Virtual Advising Hours are Mon.-Thurs. 8a-7p, Fri. 8a-5p and Sat. 9a-12p.
Call us at 432-335-6433, email us at 

advising@odessa.edu

 or contact your Academic Success Coach directly.
---
When emailing OC staff, please do the following so we may better assist you.
Email from your OC e-mail account (@myoc.odessa.edu)
Include your full first and last name.
Include your 7-digit student ID number.
Include detailed class information: semester, prefix, number, and section (17/FA, 1st 8 weeks, ENGL 1301.F01C).​
Meet your Academic Success Coaches!
---
School of Health Sciences
Chelsy Nanny, Lead Academic Success Coach, proudly joined the Odessa College family in May of 2018. Originally from Big Spring, Texas Chelsy obtained her Associates of Arts in General Studies from Howard College. She then went on to receive both her Bachelors of Arts in Political Science and her Masters of Public Administration from the University of Texas of the Permian Basin. In her spare time, she participates in bowling leagues and loves to listen to a variety of different podcasts. She currently lives in Odessa, Texas with her two dogs: Ralphie and Dahlia.
Phone: 432-335-6626 | Email: cnanny@odessa.edu
---
School of Liberal Arts & Education
Steven Cain, Academic Success Coach, joined the Odessa College team in February 2021. Steven grew up in Midland, TX and earned his bachelor's degree in Youth Ministry from Baptist Bible College in Springfield, MO. His career path has allowed him the opportunity to live in Atlanta, Colorado Springs, College Station, Panama City Beach and now back to West Texas. Steven and his wife, Haley were married in 2017. They have one son, Jack, and one very old Rottweiler, Moose. Steven enjoys singing and playing music, hiking, golf, swimming and serving at his local church. He is excited to work with the students here at Odessa College and help them achieve their academic goals!
Phone: 432-335-6839 | Email: scain@odessa.edu
---
Tim Hanson, Academic Success Coach, joined the Odessa College family in December 2020. He graduated from Wabash College in Indiana with a Bachelors of Arts in English and Economics. He currently attends the University of Texas at Dallas pursuing a Master of Science in Finance degree. Before joining OC as a Success Coach, he worked as a proprietary day trader, insurance agent, and research coordinator. In his spare time, he enjoys traveling, reading, and hiking.
Phone: 432-335-6438 | Email: thanson@odessa.edu
---
Randee Peterson, Academic Success Coach, has been with Odessa College since 2016. She specializes in working with the OC athletes and Music students. Randee graduated from Angelo State University (Go RAMS!) with her Masters of Education in Student Development and Leadership along with a Graduate Certificate of Academic Advising. She also received her Bachelors of Science in Kinesiology Exercise Science Option from Angelo State University. While at Angelo State University, Randee played on the Women's Golf team and was the team's graduate assistant during her graduate program. Before moving to Texas, she started her education at a Dodge City Community College in Dodge City, Kansas, where she got her Associate of Arts in General Studies and played golf. Randee enjoys hanging with her two boys and husband, shopping, and working out. Through working with the athletes at OC, she hopes to inspire them to be the best student athletes they can be, help them earn their first degrees, and encourage them to transfer to continue working on their education and athletic goals.
Phone: 432-335-6733 | Email: rpeterson@odessa.edu
---
School of Business & Industry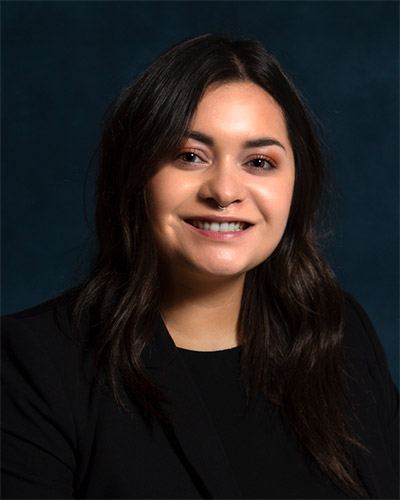 Mireya Jacuinde, Lead Academic Success Coach, has been working at Odessa since 2019. Originally from the Panhandle, Mireya earned her Bachelor's degree in Social Work and her Master's degree in Communication Studies from West Texas A&M University in Canyon, TX. During her graduate studies, Mireya worked as a recruited for the College Assistant Migrant Program (CAMP) where she gained a greater passion for higher education. She currently enjoys the dog-mom life with her partner, Lanora, to their dog Layla.
Phone: 432-335-6405 | Email: mjacuinde@odessa.edu
---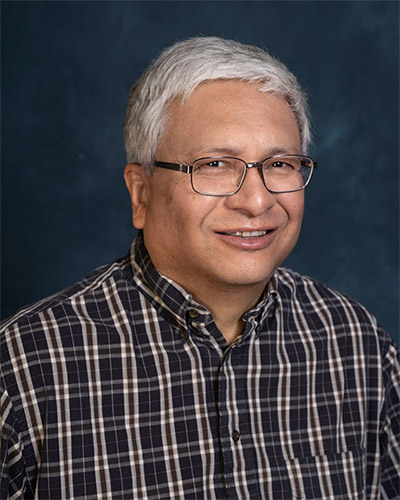 Rodney Hernandez, Academic Success Coach, began his career at Odessa College in 1988, having served the college for the past 33 years in various different areas of Student Services, including part-time Faculty Adjunct for the Psychology department. Although native to West Texas, Rodney grew up in Southern California and Silicon Valley for a good part of his life, eventually making his way back to Texas after living in Arizona and New Mexico for several years. Rodney earned his Bachelor of Business Administration degree at Hardin-Simmons University in Abilene, Texas, as well as his Master of Education degree in Counseling/Psychology. Prior to moving to Odessa to work at Odessa College, Rodney worked as a Counselor for the Noah Project in Abilene; a shelter for battered women and children, the Taylor/Callahan/Coleman County Restitution Center, and the Texas Workforce Commission. Rodney enjoys spending time with his wife, a Special Education Teacher at Permian High School, and his twin daughters who recently completed their Associate degrees in Biology and Chemistry at Odessa College and are in the process of transitioning to Texas A&M University for the Biomedical Science program.
Phone: 432-335-6357 | Email: rhernandez@odessa.edu
---
Destiny Singh, Academic Success Coach, began her career with Odessa College in May of 2019. Destiny grew up in Southern California, and moved to Odessa, Texas in 2016 where she attended OC as a student. She then completed her bachelor's degree in Communication at the University of Texas Permian Basin. Before joining OC, Destiny worked with children on the autism spectrum, banking and mortgage loan processing. When Destiny is not spending time outdoors or with her growing pet family, she most enjoys reading and catching up with friends and family back home.
Phone: 432-335-6756 | Email: dsingh@odessa.edu
---
Bonnie Kelley, Academic Success Coach, grew up in Del Rio, Texas but moved to the Permian Basin in 2012 when she began her educational journey at Odessa College. After she graduated with her Associate's in Speech and Rhetorical Studies and Mass Communication she began working as a Test Examiner in the Testing Center before making her transition to Academic Success Coach for the School of Business and Industry where she currently serves. Bonnie also serves as a chapter Advisor for Phi Theta Kappa and the District 1 Coordinator for the Texas Region of Phi Theta Kappa. One of her main passions is helping student navigate the transfer process when they complete their studies at OC and transfer to four-year schools. When she's not at OC or helping out with PTK, she's volunteering with her daughter's Girl Scout troop, playing 42, or watching movies.
Phone: 432-335-6604 | Email: bkelley@odessa.edu
---
Other Contacts:
Athletics | Randee Peterson | rpeterson@odessa.edu | 432-335-6733 
BAAS | Megan Brincks | mbrincks@odessa.edu | 432-335-6437
Early College High Schools | Casey Sims | csims@odessa.edu | 432-335-6317
Mental Health Counselor | cares@odessa.edu | 
Office of Special Populations | cares@odessa.edu
Veteran Affairs | Gloria Rangel | grangel@odessa.edu | 432-335-6833
General Advising | advising@odessa.edu | 432-335-6433