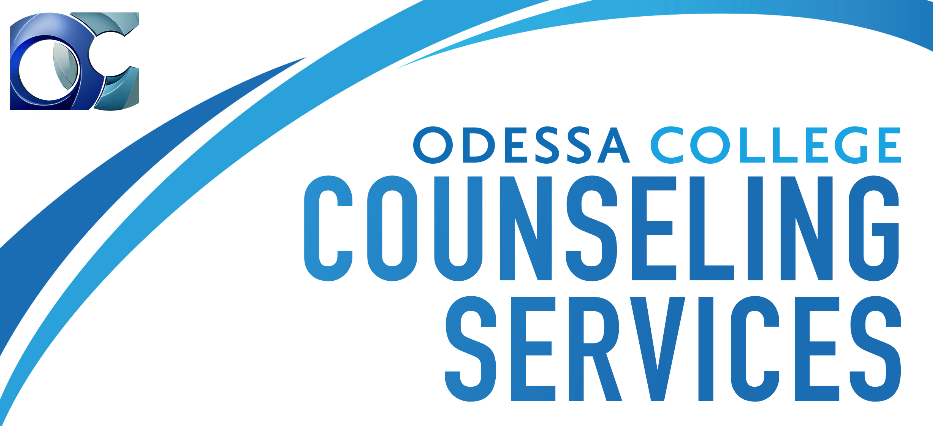 Odessa College offers free counseling!
Why does OC offer free professional counseling? Individuals may decide to seek counseling for a number of reasons. It's not unusual to feel overwhelmed while trying to work through personal problems – to feel "stuck" in a pattern of behavior. When issues arise that begin interfering with one's life – whether inside the classroom or in other aspects of day-to-day activities – counseling offers a non-judgmental, safe environment in which to discuss those issues. Individuals may seek counseling for:
Test Anxiety
Time Management
Academic Adjustment/Concerns
Strategies for Handling Anxiety, Stress, or Depression
Relationship Troubles
Transitions in Life
Identity Exploration
Eating Concerns
Grief
Feeling Overwhelmed
CONFIDENTIALITY
Counseling is strictly confidential. Absolutely no information regarding counseling sessions can be released without the written permission of the individual receiving the counseling. Counseling sessions are not discussed with anyone outside the session. The only time an exception may be made and confidential information may be released is in these specific cases: you are a danger to yourself or to others; you admit to child or elderly abuse (state law requires counselors to report instances of abuse); such release of information is court ordered.
If an individual is referred to mandatory professional counseling for a violation of OC campus rules, he or she will be asked to sign a release of information form. This allows the counselor to prepare a certificate of completion (or non-completion) to be forwarded to the Odessa College Office of Student Life.
 WHAT COUNSELING SERVICES ARE OFFERED?
Odessa College offers both face to face individual counseling sessions and online counseling through Meta Telehealth. Depending upon the issues being addressed, sessions may be scheduled on a weekly, bi-weekly or monthly basis. Counseling sessions typically last 50 minutes, and require an appointment. Length of services range from about 6-10 sessions, students who would like additional services will be provided with referrals within the community. Individuals seeking counseling are free to discuss issues of concern or just ask questions, depending upon their need and comfort level. Unless referred for mandatory counseling for a violation of OC campus rules, it is completely up to the individual whether or not to continue counseling.
CRISIS INTERVENTION
Crisis situations may occur at any time, and can be triggered by a variety of causes, such as serious illness or death of family or friends, stress and anxiety regarding academic performance, financial pressures and much more. It is important to have someone to talk to about crisis situations or even suicidal thoughts, and OC's counselor is that person.
REFERRALS
If it is necessary for you to seek services off-campus, OC's counselor can make referrals to other counselors or mental health services in the area. Referrals can be made at the request of the student or if the counselor feels that other services are needed, with the written permission of the individual seeking off-campus counseling.
HOW TO MAKE AN APPOINTMENT
To make an appointment with Odessa College's counselor see below. Intake forms will be filled out upon arrival for the appointment. Every effort will be made to schedule first appointments as quickly as possible.
Contact
To make an in-person appointment, please click
HERE
For online appointments, please click
HERE
For more information, please call: 432.335.6865
E-mail: cares@odessa.edu
Resources